It has been 11 years since ZEN ZEST was born and until now it is continually growing. ZEN ZEST offers a variety of  world class, yet affordable bath and body care products, fragrances and home ambiance products that is widely known in the Philippines. The creator and owner Michelle Asence-Fontelera got her inspiration to create ZEN ZEST from his uncle who loves perfumes, as a child she tends to smell his uncle's perfume collection and eventually realized she loves perfumes too. Michelle is hands-on in creating their products. Even thought  ZEN ZEST is locally made, most of its raw materials are from abroad and they also follow global standards in creating each product.
The  ZEN ZEST Eau De Toilette is hypoallergenic and non-irritating, it contains Aloe Vera extracts that helps keep your skin's moisture and it doesn't leave stains on clothes either. It offers a range of fragrance for men and women that would fit every personality and taste. Indulging one's self in the luxury of having the right fragrance without sacrificing your hard-earned money… spritzing yourself with the scent of your choice adds confidence and sets your mood. It has also the power to invoke certain thoughts and feelings and takes part in crating an overall impression about a person.
ZEN ZEST Eau De Toilette is formulated with a concentration of  12% fragrance oil, it will keep you smelling great for up to 6 hours so a bottle can last quite a while. All components are imported, the oil is from France, the alcohol is from the USA and the bottles are from Germany. A wide array of products is available for both men and women.
ZEN ZEST Eau De Toilette For Men
AQUAMARINE – This spicy fragrance is the perfect date to any occasion. Its earthy combination of fruits and herbs can go from day to night.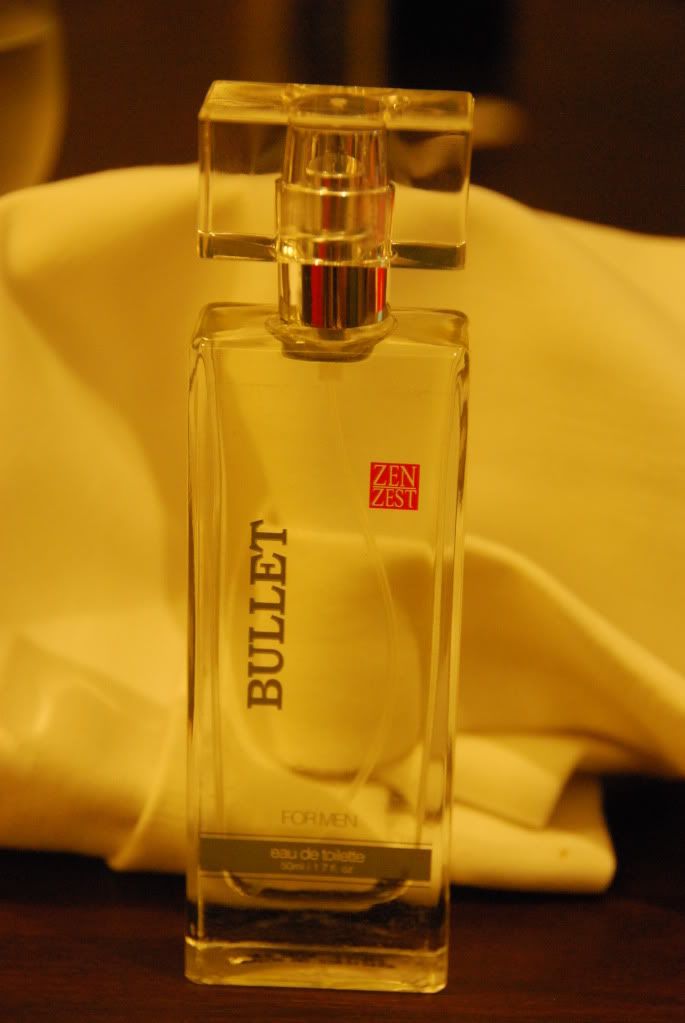 BULLET – Comfortable and casual, this burst of fruity, refreshing scent makes an ideal companion when you want to kick back and take things easy.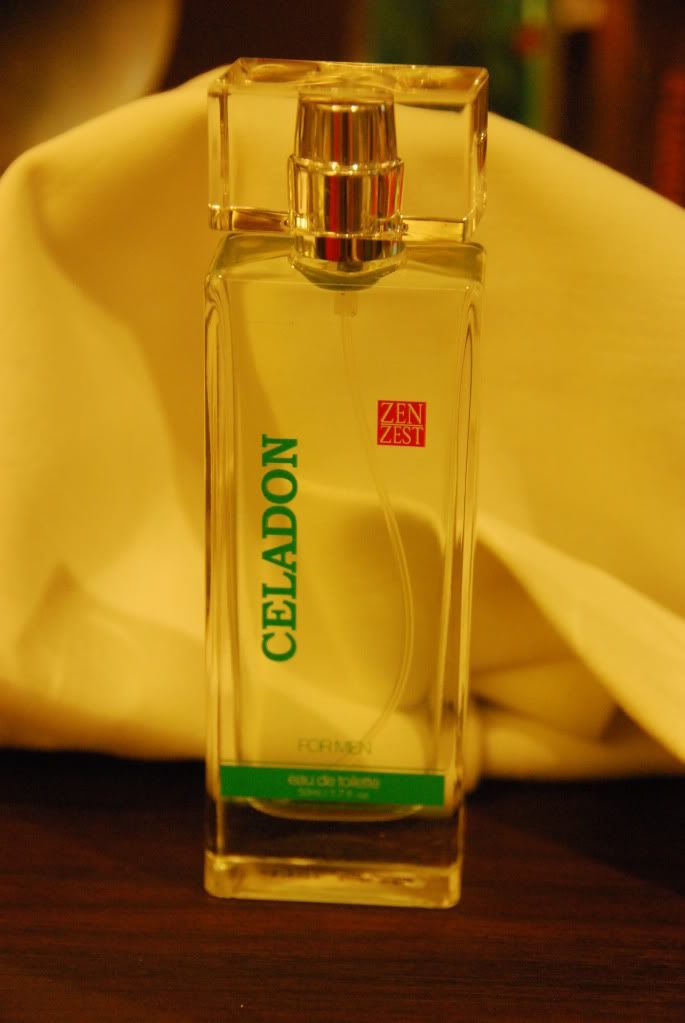 CELADON – The striking combination of apple, vanilla, and wood is as captivating as the gallant and optimistic personality that wears this fragrance best.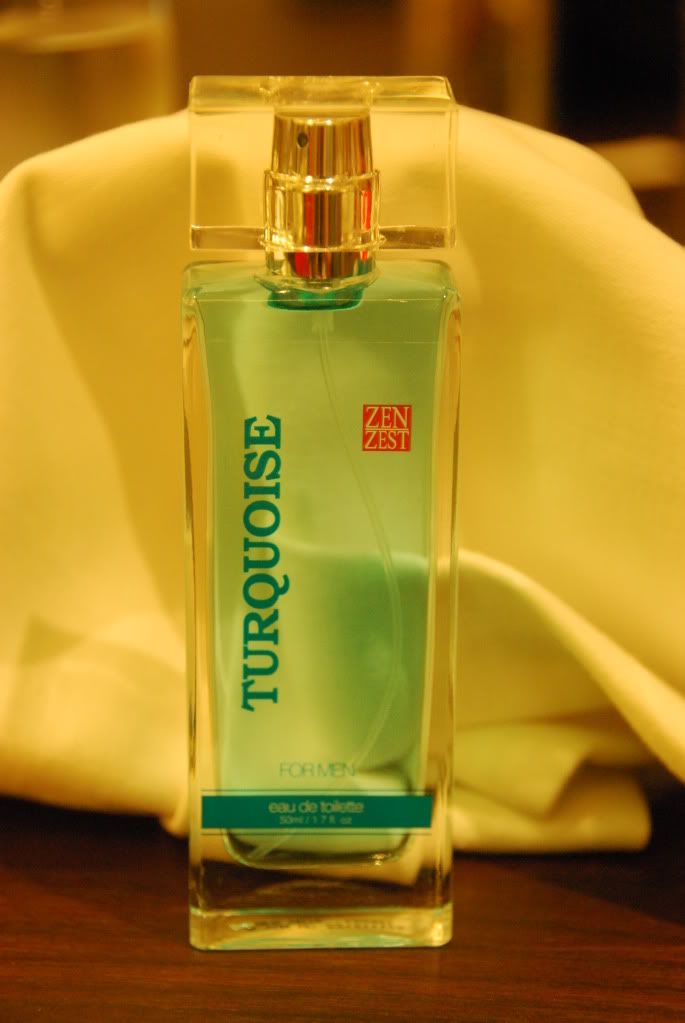 TURQUOISE – The sweetness of this citrus blend invigorates the mind and body, keeping it tough for whatever challenges lie ahead.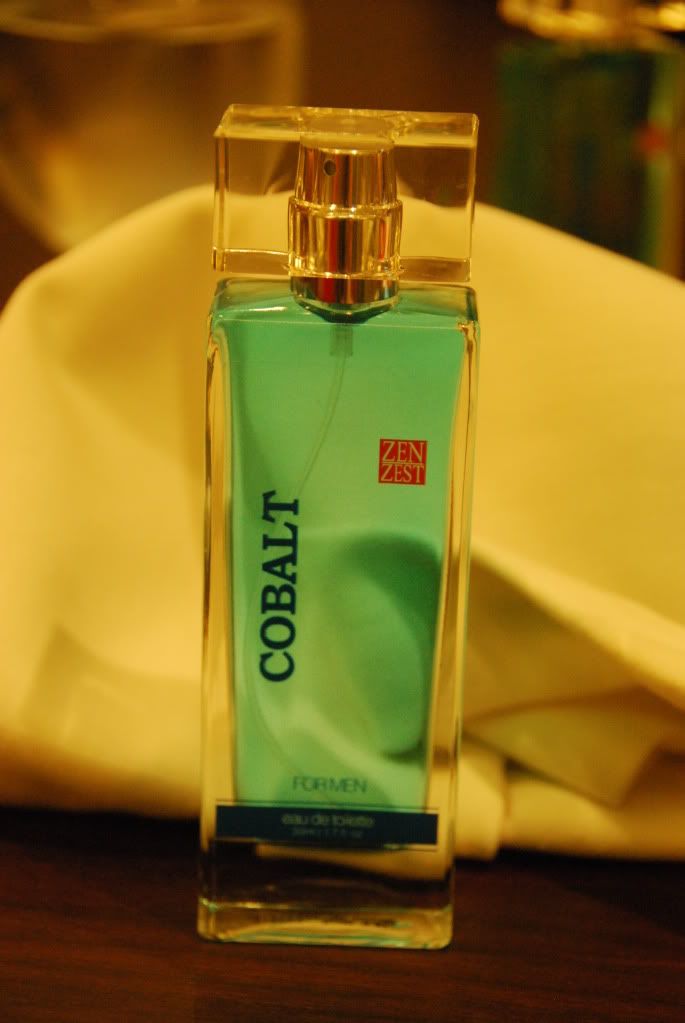 COBALT – Sharp and sexy, this magnetic potion of citrus fruits and greens awakens the senses.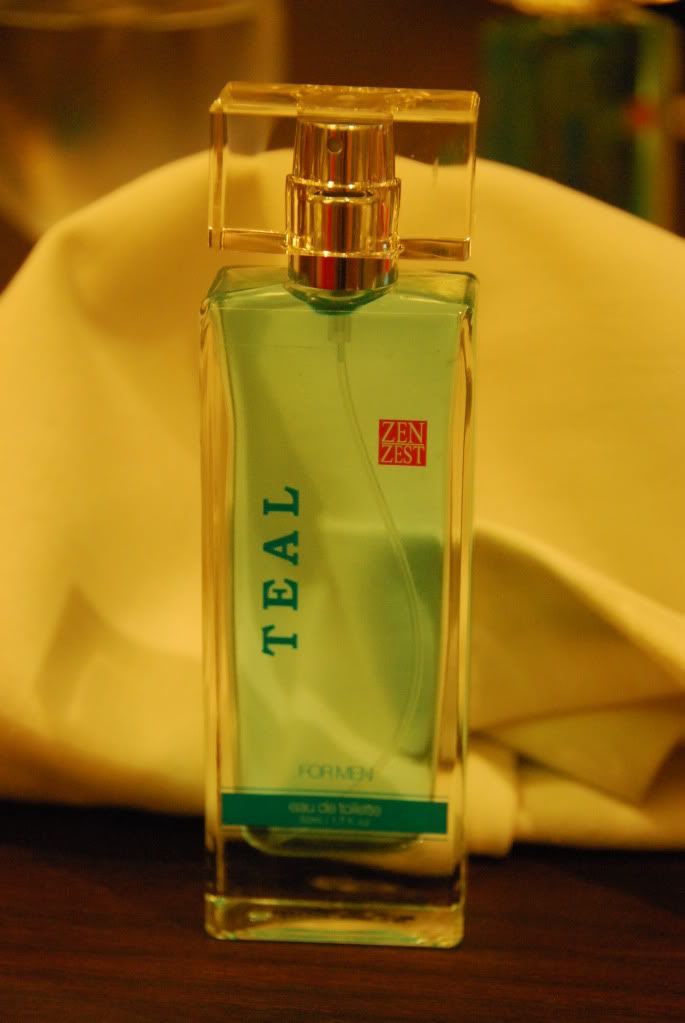 TEAL – This woody aromatic fragrance is the ultimate date scent. Seductive and mysterious, it is sure to add excitement to a night out.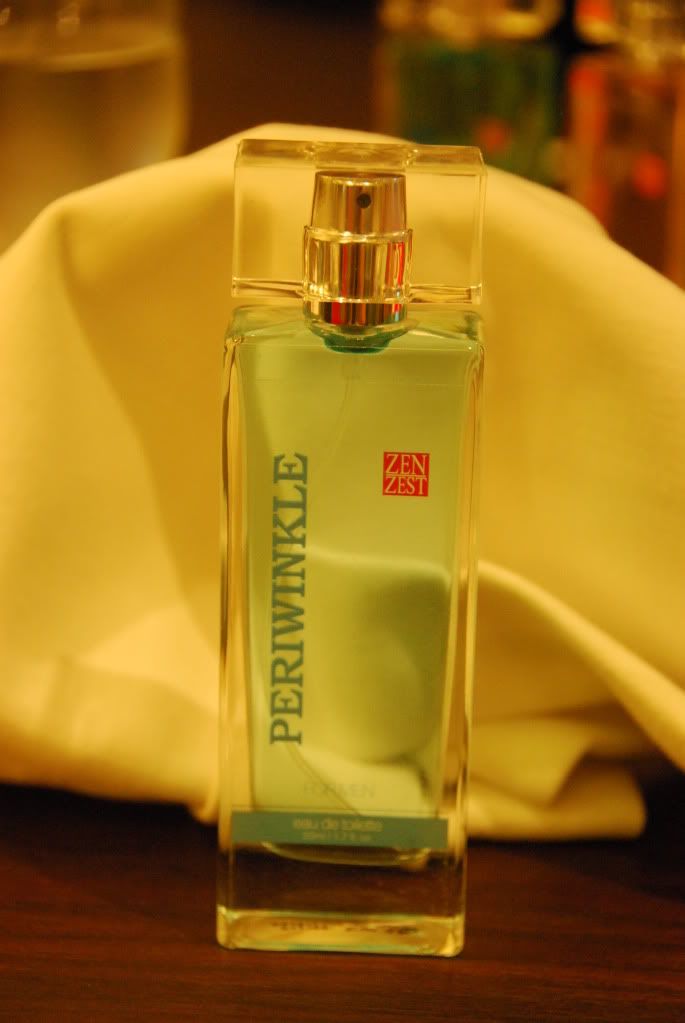 PERIWINKLE – The alternating waves of frosty fragrance and sweet aroma make this the scent of a confident man.
ZEN ZEST Eau De Toilette For Women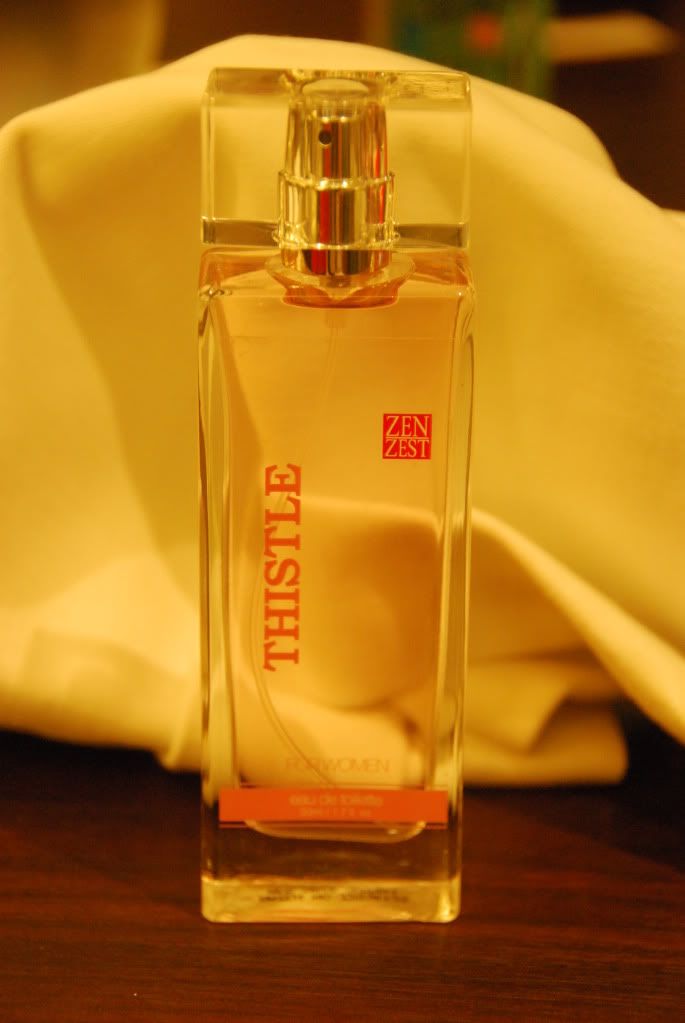 THISTLE – Melon and pineapple, plus mint, equals an exhilarating scent made to beat the summer heat.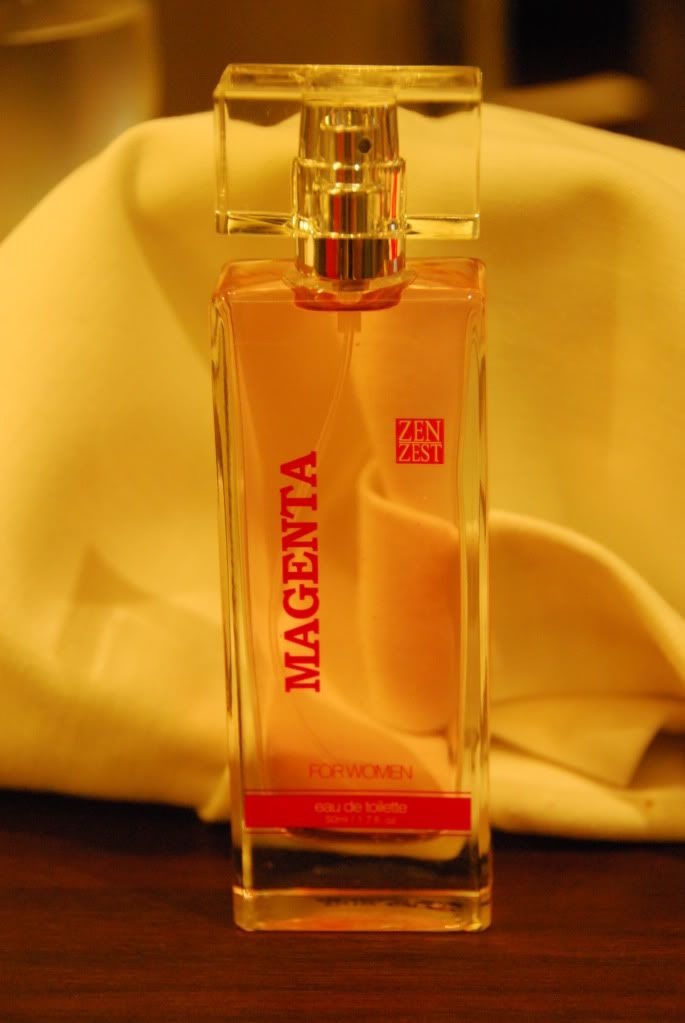 MAGENTA – Radiate bliss and good vibes with this merry mix of plums, bergamot and exotic flowers in a musk base.
SCARLET – This provocative floral scent is made for the pulse points of sophisticated women raring to paint the town red.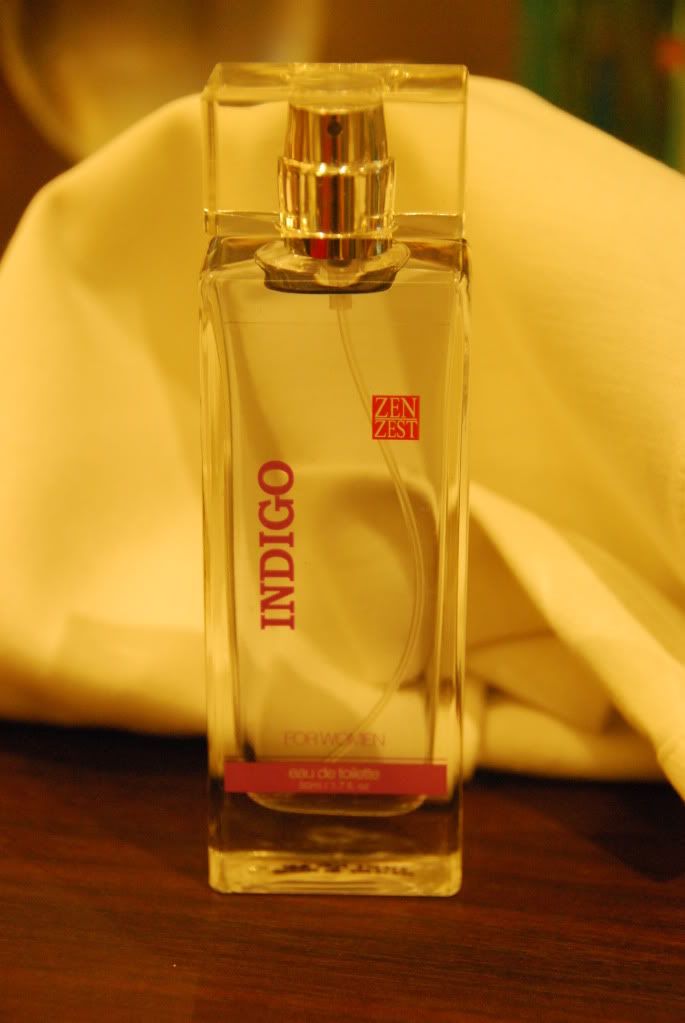 INDIGO – A splash of this feminine combination of flowers creates a lasting impression.
MULBERRY – Concocted with fresh apples and juicy pears, this lovely scent is a joy to wear.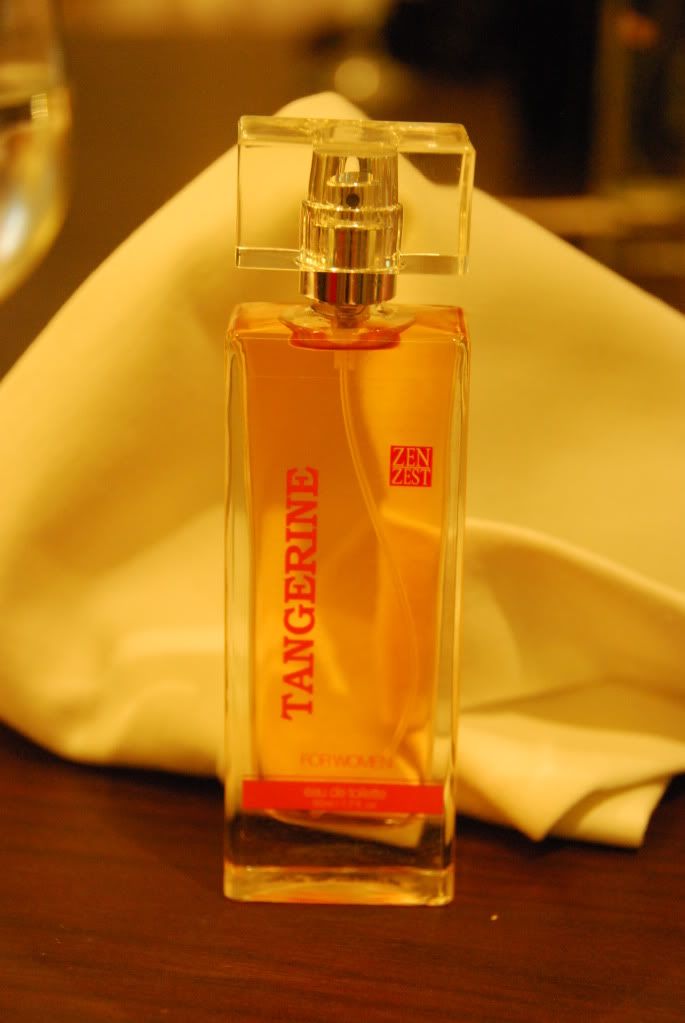 TANGERINE – A whiff of this green melon essence is enough to bring the temperature down on scorching summer days.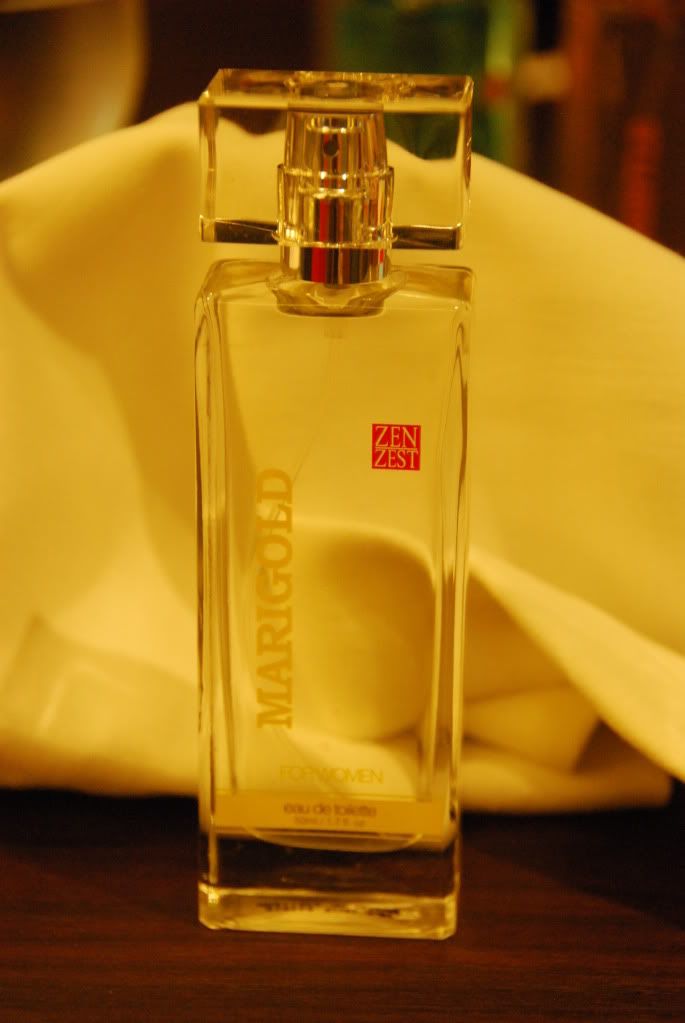 MARIGOLD – The delicious scent of freshly-squeezed lemons in a bottle! No matter how strong the sun's rays are, this fragrance will keep you smiling.
And there are four new scents to be release this April, namely: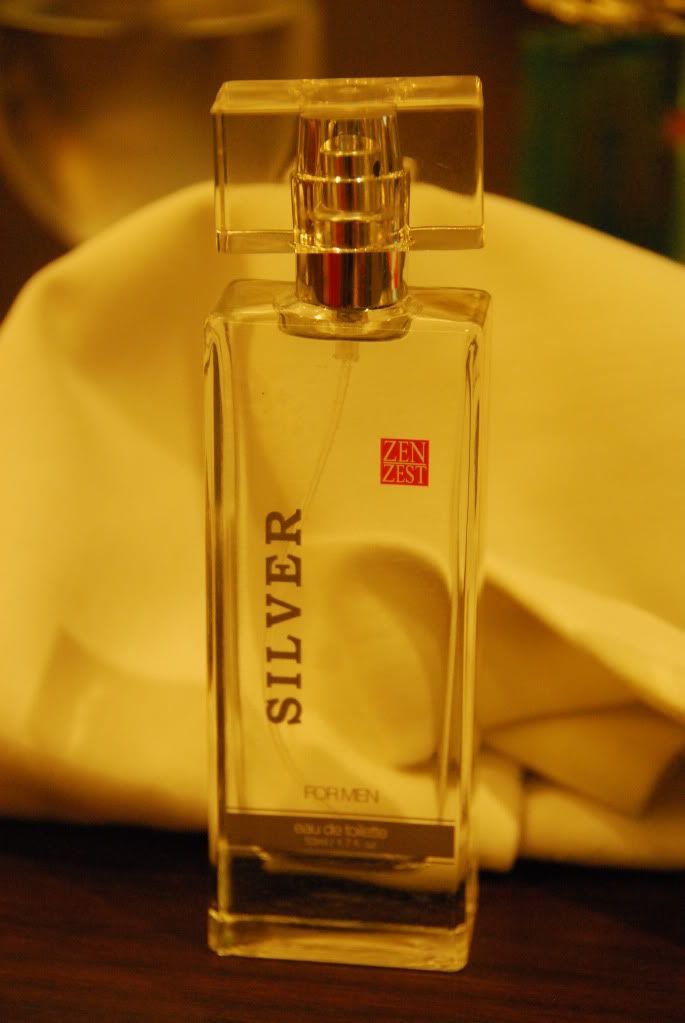 SILVER for men – The winning combination of herbs, vanilla, and amber makes every spray a burst of unforgettable fragrance.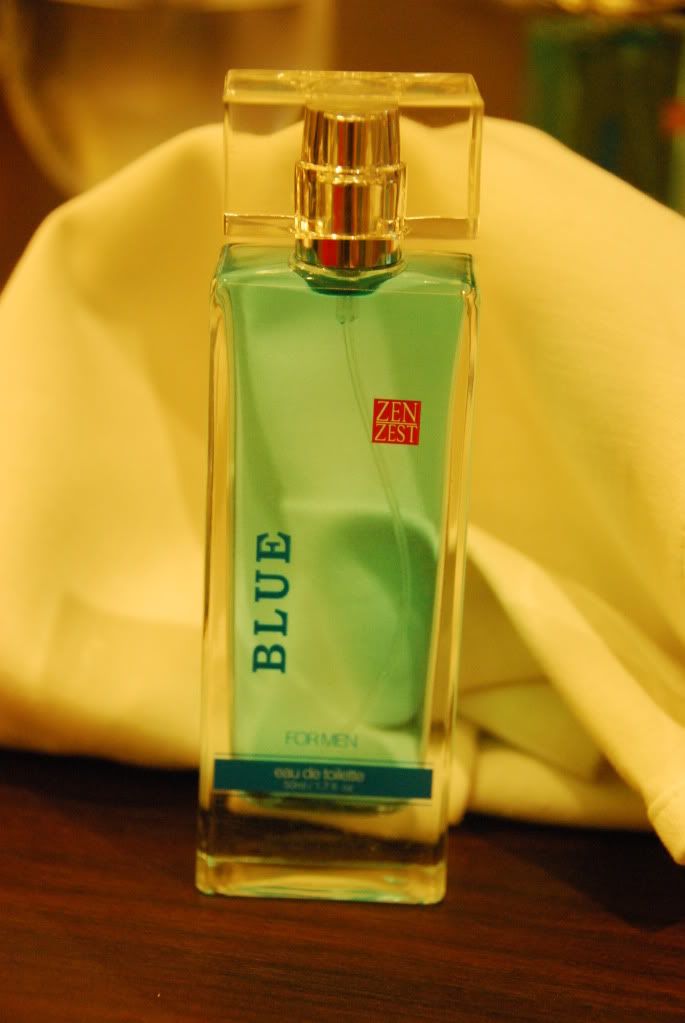 BLUE for men – Excellent for day wear, this aquatic cool concoction of nutmeg, rosewood, musk and patchouli is subtle and casual.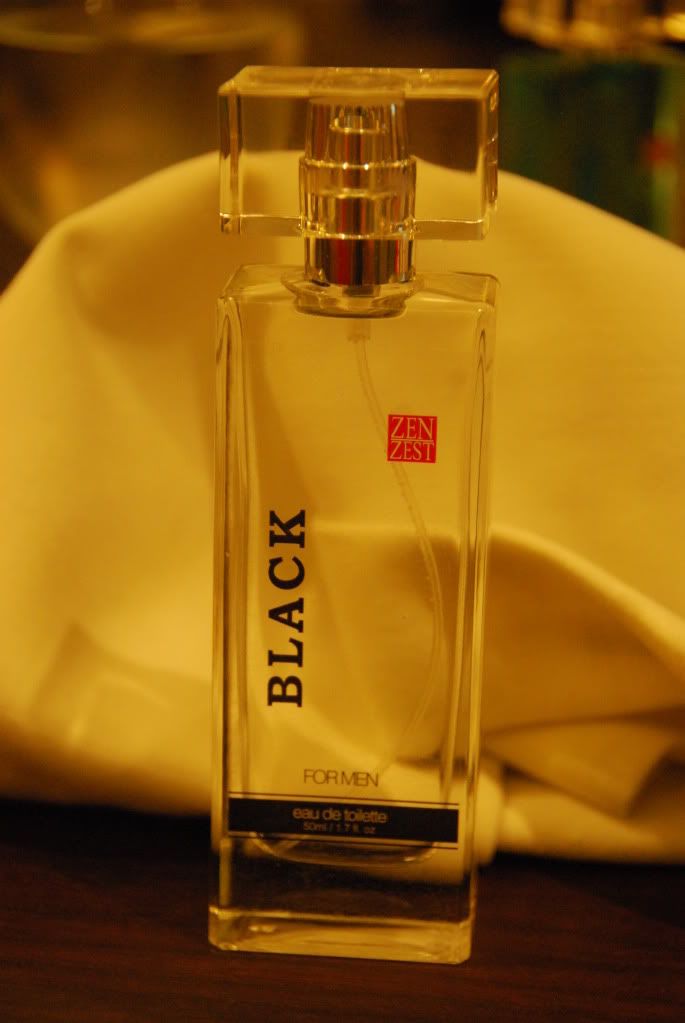 BLACK for men – The masculine and self-assured will choose this robust fragrance which boasts of woody freshness and a surge of spicy notes.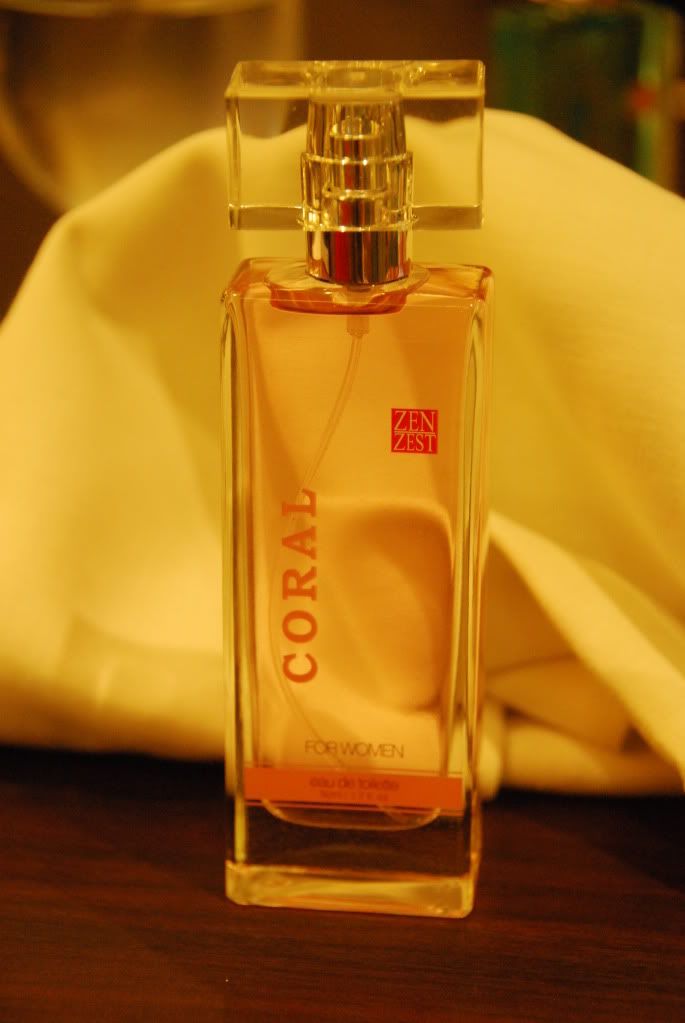 CORAL for women – This light and inviting scent of flowers and powder is reminiscent of childhood and days of innocence.
I like the TANGERINE, MULBERRY and SILVER from all of them. I love the simplicity of the bottles' design…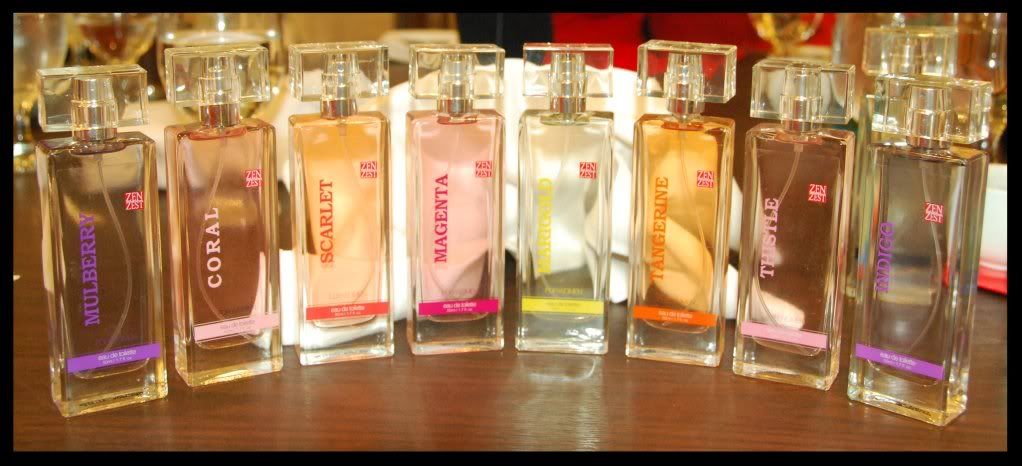 ZEN ZEST EAU DE TOILETTE FOR WOMEN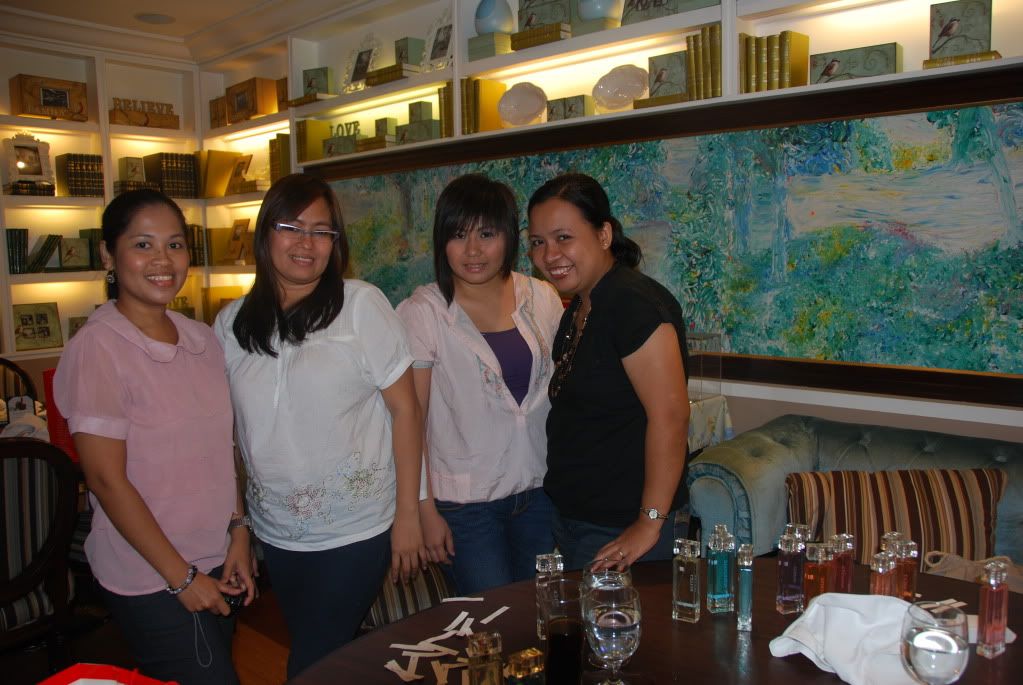 From left, Badet, Pehpot, me and Levy.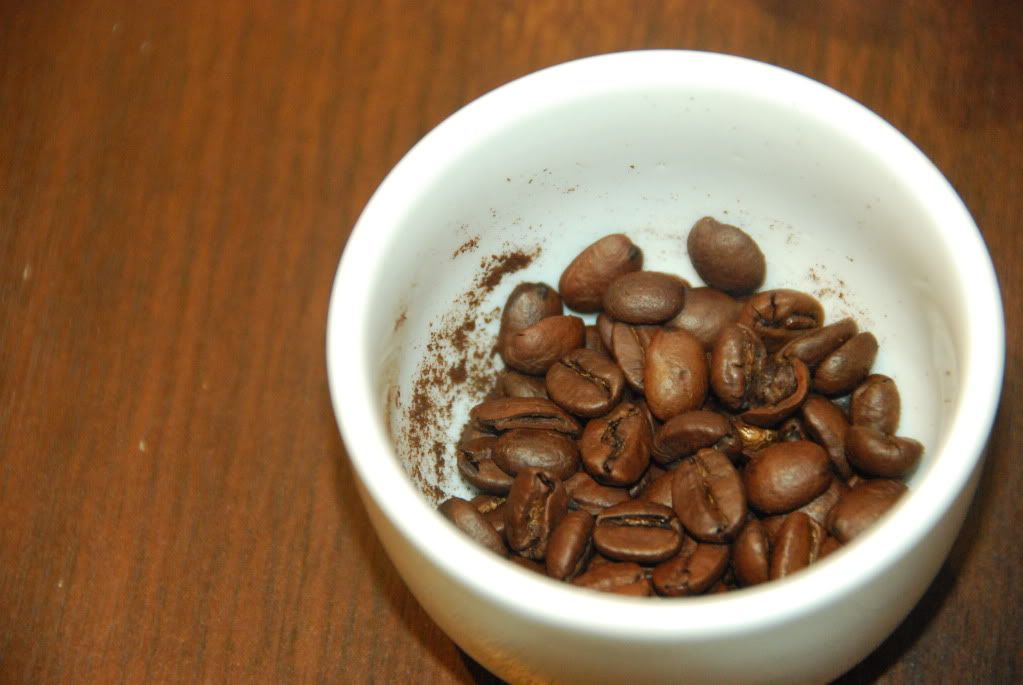 Smelled this cup of coffee beans every after smelling the fragrances to neutralize our sense of smell.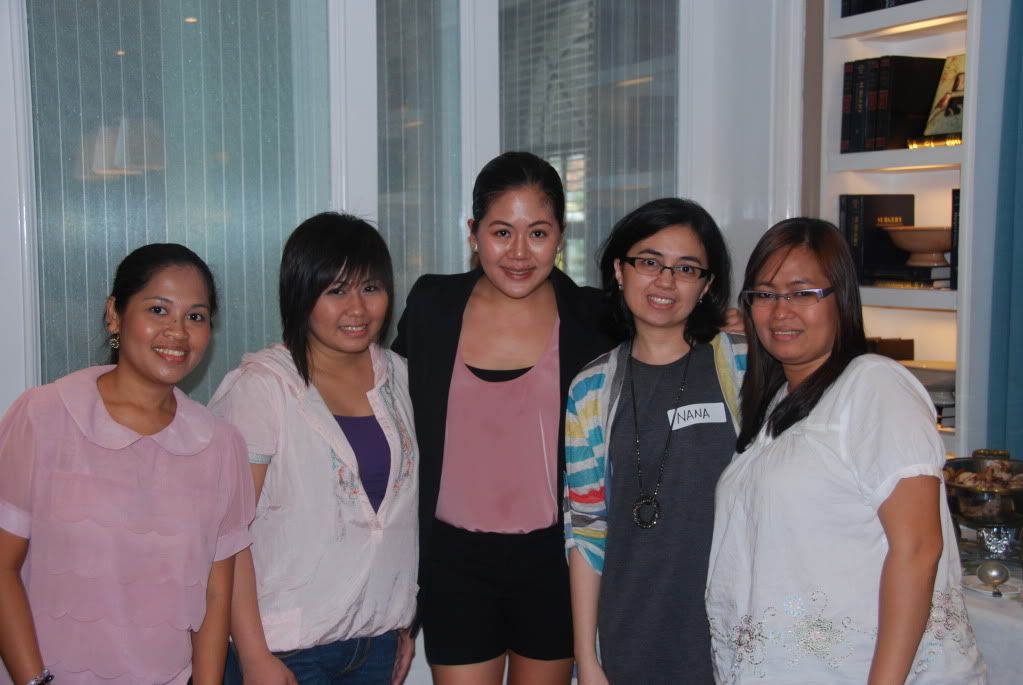 Badet, Pehpot and me with Michelle Asence-Fontelera, Owner of  ZEN ZEST and Miss Nana Nadal of  nananadal Public Relations & Events Management.
Visit any of Zen Zest's one hundred plus outlets nationwide to indulge in these great scents and to know more about their other products! A 50-ml bottle of Zen Zest Eau de Toilette retails for only Php200.00.